Heathrow Airport Flight Information
BAA London Heathrow
Heathrow has five terminals and is the world's busiest international airport. Heathrow is also the world's second busiest cargo port. Regarded as the hub of the aviation world, over 90 airlines have made Heathrow their base. London2Airports can collect you from the information desk in any of the five terminals. To book a taxi to heathrow online, please visit the bookings section. We have provided maps below of all five terminals showing the collection point in each terminal.
Terminal 1
For all domestic flights, most UK airline departures to Europe plus EL AL and South African Airways flights.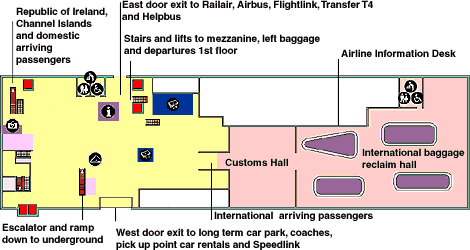 Terminal 2
For most non-UK carriers' flights to Europe and some long haul destinations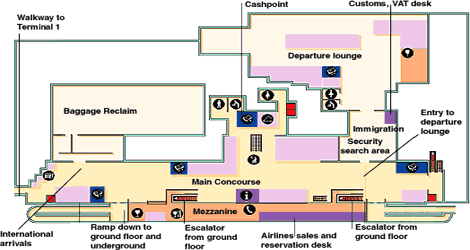 Terminal 3
The long haul terminal for US, South American, Asian and Asia Pacific airlines plus most African carriers.
Terminal 4
For British Airways long haul and Concorde flights and BA flights to Amsterdam, Athens, Paris, Moscow and Tel Aviv. KLM and Qantas also use T4.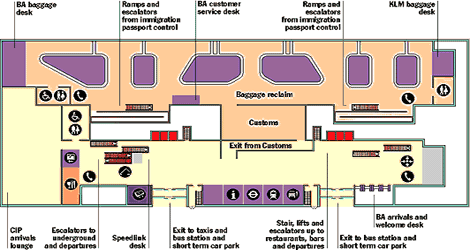 Terminal 5
Arrivals - Ground Floor.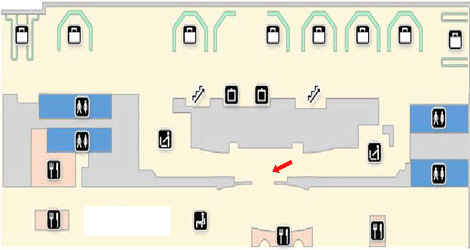 UK Wide Coverage
We can pick you up from anywhere in the UK and take you to anywhere in the UK. All of our passengers will be met at the information desk, by the driver, who will hold a London2airport board displaying the details of the client's name and flight number.

If you cannot see our driver please contact our trained operator on 020 8503 0008, who will guide the driver and will remain on the line until they have successfully united you with the driver.
Online Booking
For a safe and comfortable transfer for your journey please refer to our online booking section or phone our team of trained operators (available 24 hours) who will note the number of passengers and amount of luggage to customise your journey to your specific needs.